DLS   7-6-2000 MY DAD'S MEMORIAL BIRTHDAY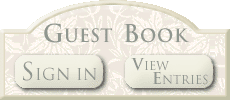 This page was last updated on: December 30, 2012
HENRY CLAY WORK COMPOSED "MY GRANDFATHER'S CLOCK" IN 1876.

  HE WAS TOLD A STORY ABOUT TWO OLD BROTHERS WHO HAD DIED A SHORT TIME APART.  THEIR OLD GRANDFATHER'S CLOCK HAD QUIT RUNNING COMPLETELY WHEN THE  LAST ELDERLY BROTHER DIED. 

THIS  LITTLE  QUAINT MYSTERY INTRIGUED THE LYRICIST.  HE

COMPOSED THE LYRICS AND FITTING MUSIC SCORE FOR

"MY GRANDFATHER'S CLOCK."

BURL IVES RECORDED "MY GRANDFATER'S CLOCK" ALONG WITH DOZENS OF OTHER STORYLINE SONGS.  HE LOVED CHILDREN'S CHRISTMAS SONGS, AND MADE MANY CHRISTMAS ALBUMS.  HE HAD

WALLS FILLED WITH MUSIC AWARDS

FOR HIS MANY YEARS OF SUCCESS.

BURL IVES EARNED AN ACADEMY AWARD FOR

BEST SUPPORTING ACTOR IN THE FILM

"THE BIG COUNTRY." 

HE WAS A VERY PRONOUNCED SPEAKER AND ORATOR, AND LOVED TO TELL STORIES.

BURL ICLE  IVANHOE IVES WAS BORN ON

FLAG DAY, JUNE 14, 1909,   IN ILLINOIS.  HE

WAS DESTINED TO BE AN ENGLISH TEACHER;

OR SO HE WAS TOLD.  AFTER THREE YEARS AT EASTERN STATE TEACHERS COLLEGE, HE WALKED OUT OF THE DORM ONE DAY.  HE DIDN'T EVEN TAKE HIS CLOTHES OR MEAGER POSSESSIONS.  JUST GONE.

HE HITCHIKED ACROSS COUNTRY DOING THE THING HE REALLY WANTED TO DO: LEARN FOLK SONGS. 

HE TALKED TO MINERS, COWBOYS, HOBOS, AND

EVEN EVANGELISTS!  HE FUFILLED HIS MUSIC

DREAM AND DID IT WELL FOR SIX DECADES

AS A SINGER AND MUSICIAN.

MR. BURL IVES DIED APRIL 14, 1995.